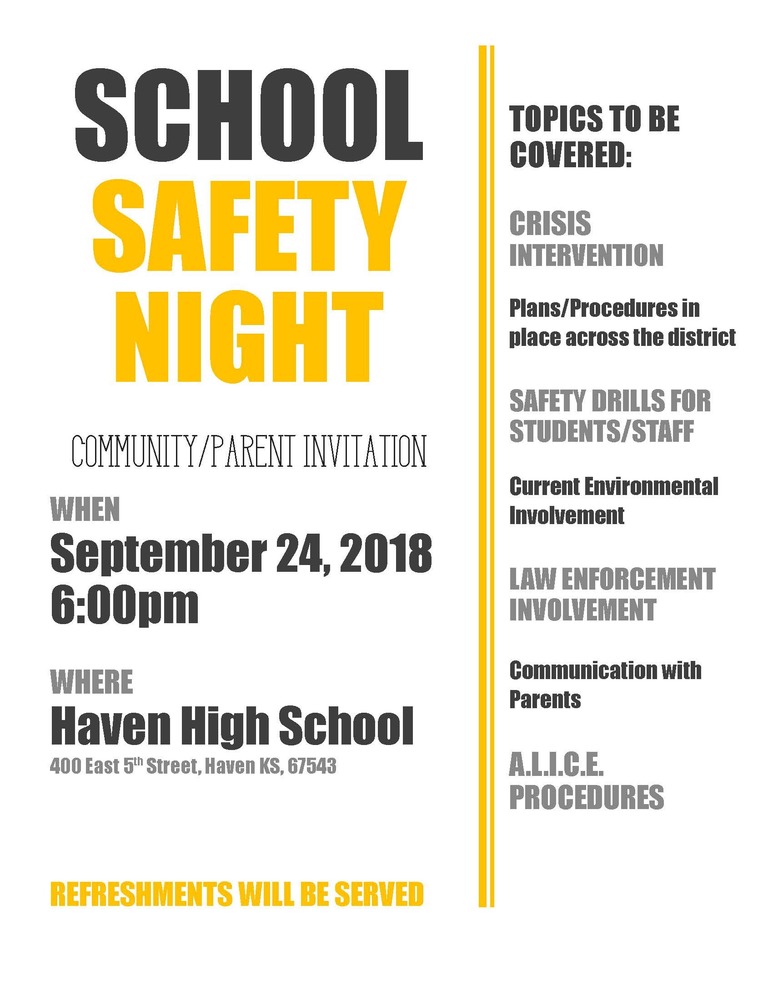 USD 312 School Safety Night
Elizabeth Preisser
Tuesday, September 11, 2018
Parents and the community are invited to join us on September 24th at 6pm at Haven High School for an opportunity to learn how USD 312 plans to continually protect and educate their students and staff.
Multiple topics will be covered including: Crisis Intervention, Current Plans/Procedures in place across the District, Safety Drills for staff/students, Current Environmental and Law Enforcement Involvement, Communication with parents, & ALICE Procedures.
Refreshments will be served!