HGS Families- Below is our schedule for classroom awards celebrations on Wednesday 5/18. With exception of 6th grade, all will take place in their classroom. We have tried to alternate the schedule. You are welcome to check your student out after their ceremony. 8:30 - 8:45 - 6th grade - Cafeteria 8:55 - 9:10 - 5th grade 9:15 - 9:35 - 4th grade 9:40 - 10:00 - 3rd grade 10:05 - 10:35 - 2nd grade 10:40 - 10:55 - 1st grade 11:00 - 11:15 - Kindergarten

Come on out to Yoder Charter this Saturday, beginning at 11am, and get a BBQ Chicken meal. Donations will be accepted for meals to support our Agriculture Learning Program for next year. Get a meal to go, or stay and eat in our Pavilion, and hear about the success of our pilot program we had the past two months, as well as, the exciting projects planned for next year.
https://hutchpost.com/posts/cc55e23f-4ce6-4914-bd4f-afd9f51199ae
Clark Wedel is our 4th quarter Impact Award winner! Congratulations!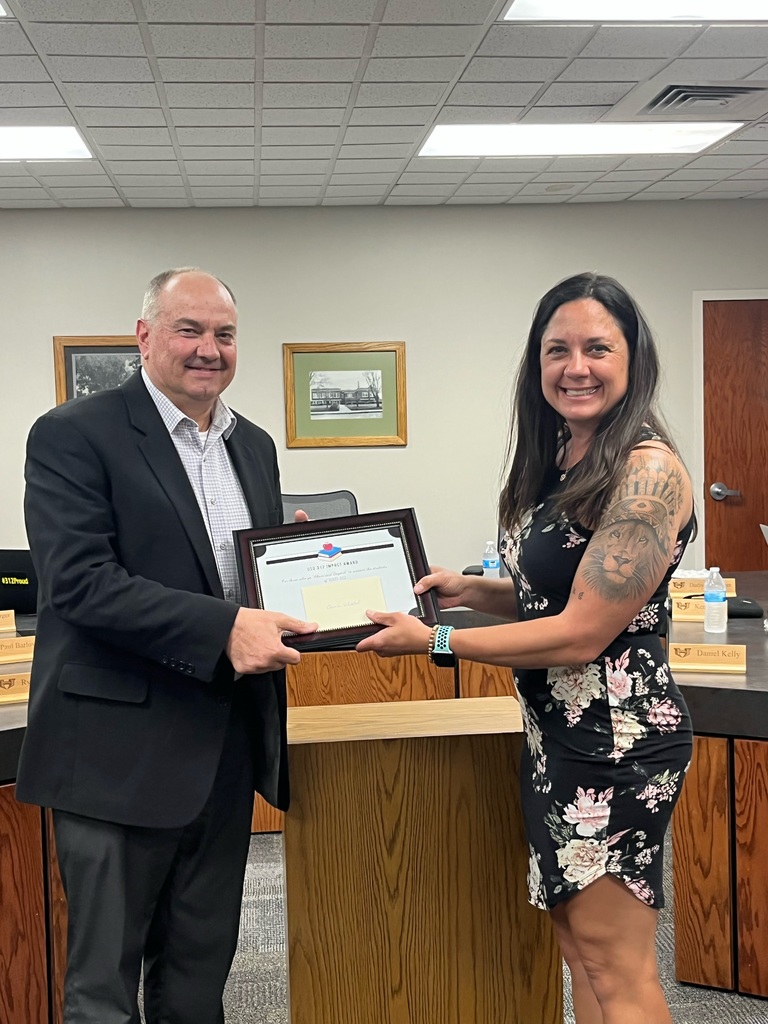 Tomorrow's baseball and softball games at Smoky Valley will be at different times. Baseball will play game one at 3 pm. Softball will play game one at 3:30 pm.

Haven's baseball field is unplayable today. In order to get our senior night games in before regionals we will be moving the games to Buhler High School's field. The first game will begin at 6 pm. Please respect Buhler's complex by adhering to their posted rules. NO SUNFLOWER SEEDS ARE ALLOWED AT THEIR BASEBALL FIELD. The softball games will be at home and first pitch will now be 4:30 to allow more time for field preparation.
Please see the schedule for HGS Wildcat Day tomorrow. Students in morning Track and Field will have afternoon Ag Day and vice versa. Concessions will be available. Cash Only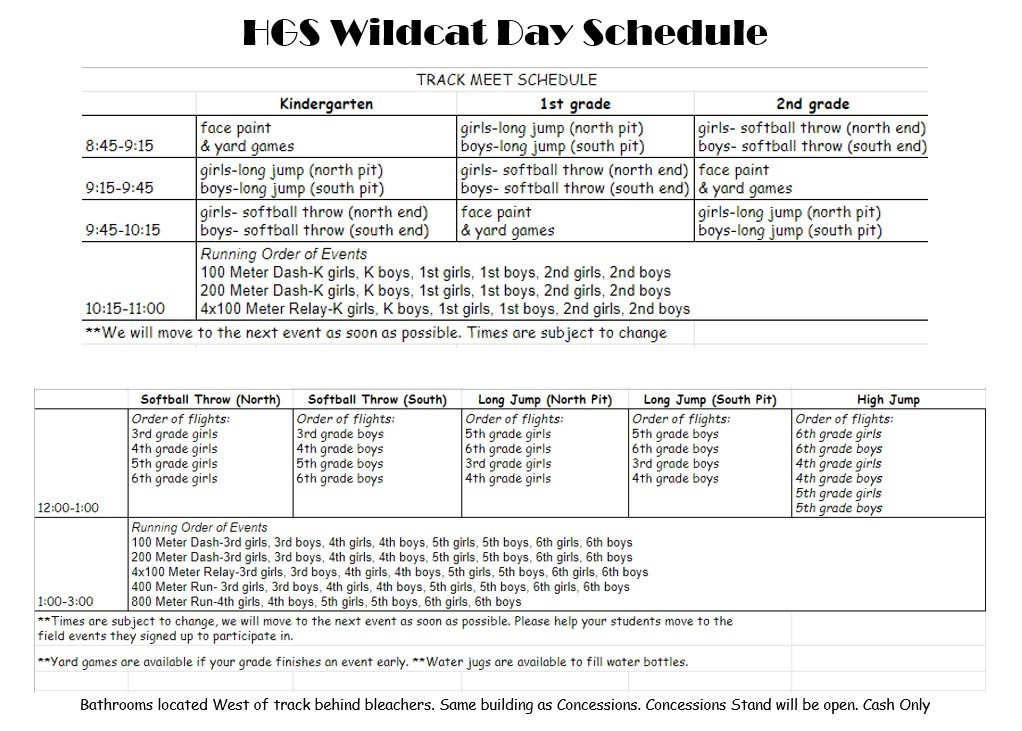 JV Baseball and Softball at Halstead has been canceled today due to weather.

JV Home Baseball tomorrow, April 28th, will start at 3:30 pm.

JV Home Softball tomorrow, April 28th, has been canceled and will not be rescheduled.
Haven Grade has several end of the year events coming up beginning tomorrow with "Wake Up with Wildcats!" Formerly Pastries with Parents. All students will come to the HGS gym for breakfast.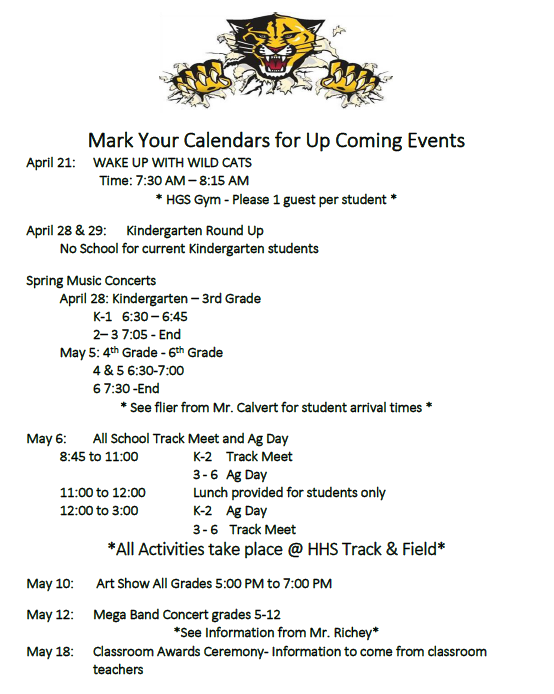 USD 312 continues to monitor the explosion/fire situation from this afternoon. Students have been kept in the buildings and will be transported home at the end of the school day. Some routes will be adjusted to avoid the area and keep students safe. Parents are welcome to pick up students and provide their own transportation as necessary.

Prom is Saturday, April 23. Attendees should arrive any time from 6:30-7:00 at the HHS parking lot for the red carpet entrance. A valet service will be available and attendees will be announced as they walk in. Students wishing to use valet services should pull up in front of the main gym entrance and their vehicle will be parked for them. Families and community members are invited to join us to watch students walk the red carpet and take pictures outside. The meal will be served starting at 7:00 and the dance will follow.
Cori Krol is our 3rd quarter Impact Award winner! She is a kindergarten teacher at Haven grade. Congratulations, Cori!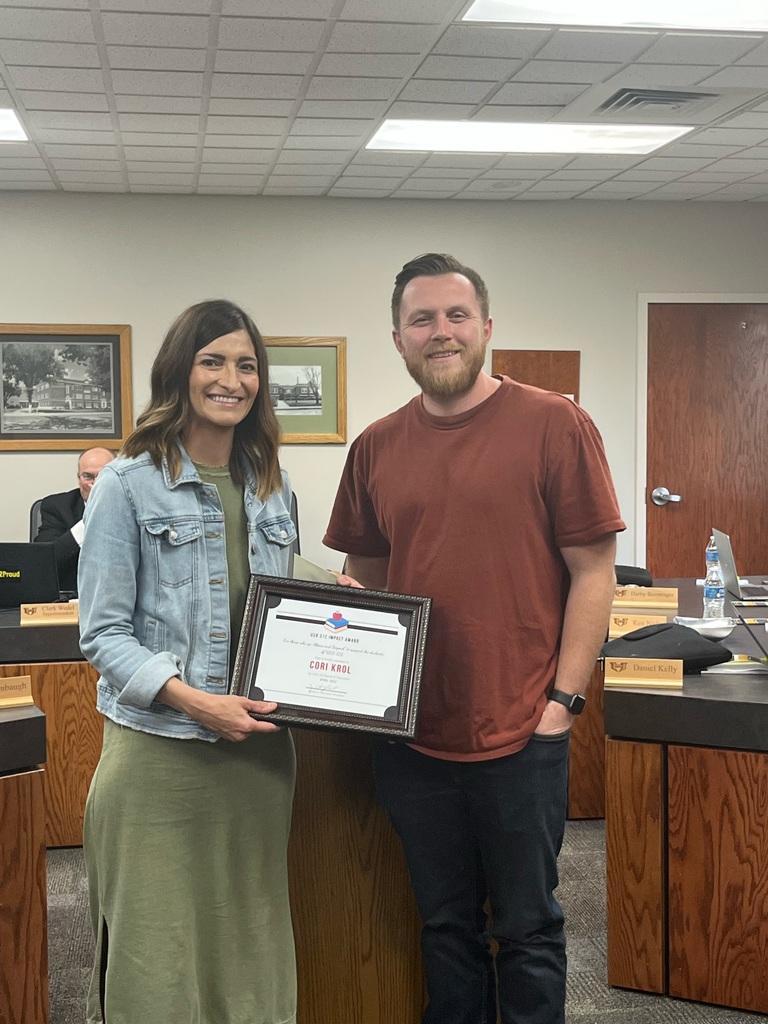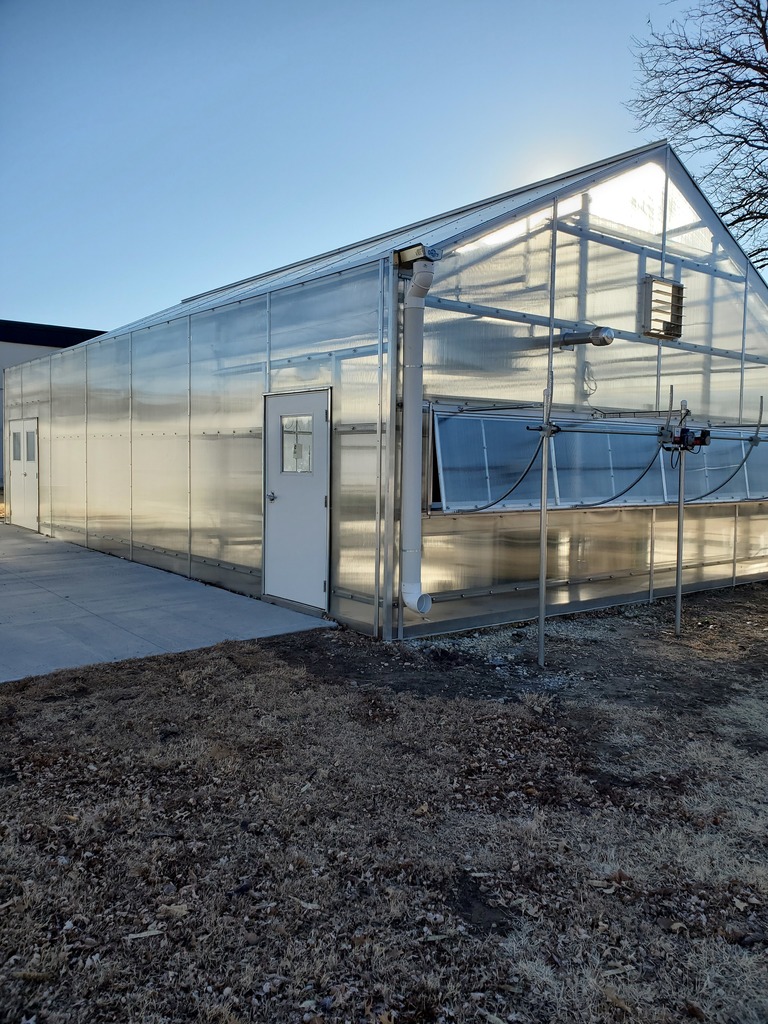 HMS Lady Cats Team Camp for any middle school girls planning on playing basketball next season. Please see flyer for details.

The softball games that were postponed @ Hillsboro will be made up on April 26th at 4 pm. We will make every effort to reschedule the JV softball games scheduled that day.

Weather and field conditions permitting, the baseball games @ Hillsboro will be made up this Thursday at 4 pm. We are still in the process of rescheduling softball. The make up date for softball will be posted as soon as it becomes available.

Even though the City of Haven remains in a boil water advisory. schools will be in session tomorrow. Precautions will be taken and clean water will be available. Parents are welcome to send water as well.
It is time to register for Kindergarten Roundup at Haven Grade School! Please call the office (620)465-2501 to register or go to
www.havenschools.com
on the Grade School Page, the form can be found under Quick Links. Please let the office know if your student has any food allergies. We look forward to seeing your little Wildcat soon!